News
Tuesday, August 31, 2021
Buy Instant Coffee From UK Stock
Now is the perfect time to stock up on coffee for the colder months. As global green coffee markets spike and freight challenges push lead times further out, Complete Coffee can help you. We are part of the Sucafina group and have an extensive global sourcing network, so we can deliver green and soluble coffee when and where you need it.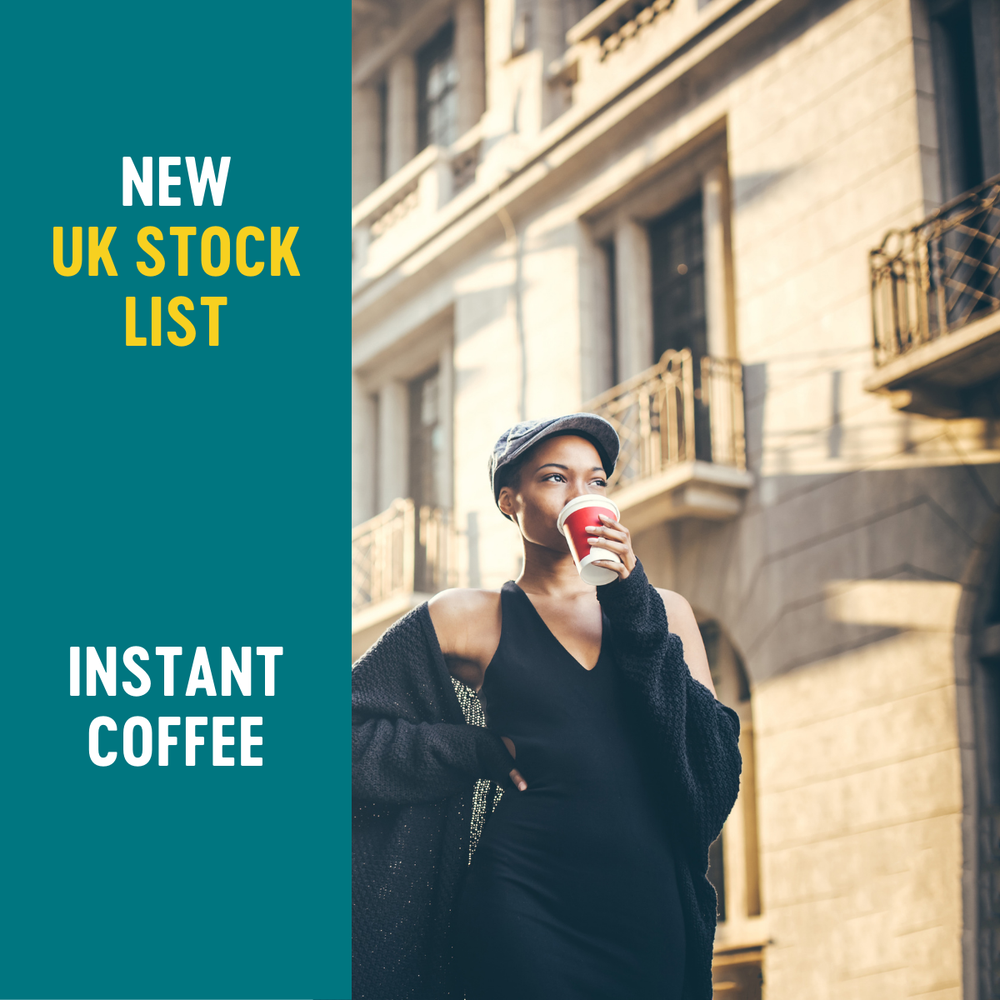 Our new on the spot soluble coffee service features a range of high quality instant coffees in stock in the UK and available for immediate delivery.
You can avoid the difficulties of import / export requirements and buy as much or as little as you need for your coffee project or product. Perfect for packers, super for start-ups, and brilliant for bakers and ice cream makers, our selection of instant coffees has something for everybody. We provide fast delivery with expert advice and guidance.
Ideal for Blending and Baking
Our spray-dried coffee solutions are ideal for blending and are the perfect ingredient for products such as ready-to-drink coffee beverages (including cappuccinos, lattes and mochas), frappes, ice creams, baked goods, and even drinks like mushroom coffee, made with powdered medicinal mushrooms. We offer a variety of grades of spray-dried coffee to suit every pocket and palate.
Great for Beverages
We have a wide range of superior quality freeze-dried coffees, including cost-effective blends and fine quality single origins.
Fair and Ethically Certified
We offer a choice of certified products including Fairtrade, Rainforest Alliance, and UTZ certificates.
Superior Food Standards
Complete Coffee are BRCGS certified and all of our instant coffees come from BRC-certified production plants.
Latest Offers – Contact us for pricing and advice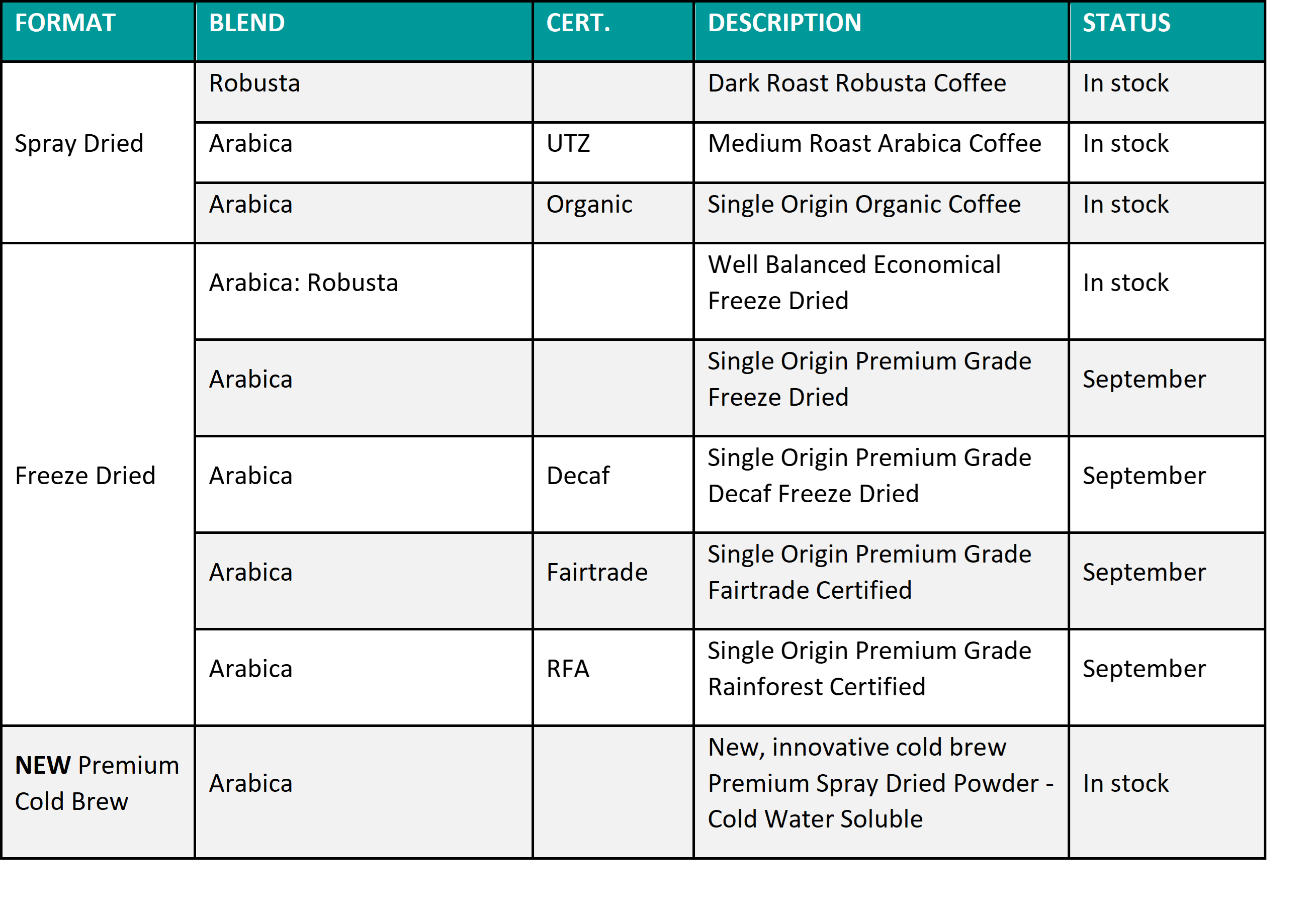 At Complete Coffee, we know a thing or two about coffee. We've been selling green and soluble coffee since 1929. Now part of the Sucafina group, we offer an unparalleled range of sustainably sourced green coffee, soluble coffee, and finished products with a wide array of jars, sachets, pouches, boxes and tins. We offer everything conceivable for roasters, brands, and retailers – just ask.