News, New Arrivals, Resources for Roasters
Monday, July 5, 2021
Five Ways To Minimise Plastic Coffee Packaging
Plastic waste is one of the world's biggest environmental concerns, as starkly highlighted by the Blue Planet TV programme. So, what alternatives to plastic packaging exist for your coffee brand or private label?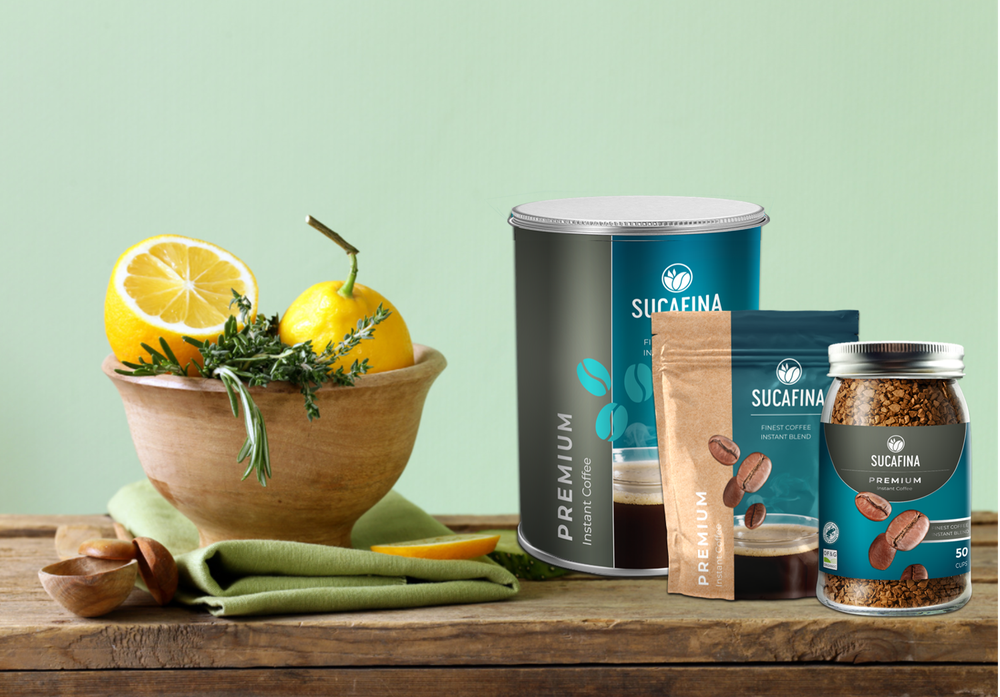 Food and beverages, including coffee, have relied heavily on the use of plastic packaging for decades. Coffee packaging has to work hard to prevent gas exchange (oxidation) and moisture ingress, which affect shelf life and product freshness. Naturally, these technical concerns are not foremost in the minds of consumers looking for plastic-free products.
Simply put, people are demanding change and our industry can – and must – meet the challenge. Doing so can have environmental benefits and provide a competitive advantage to early adopters.
Complete Coffee and Sucafina are leading the way in fresh thinking for new packaging options. Here are five great ways we can help you move towards a plastic-free future, as part of our commitment to sustainability and innovation.
Metal Lids for Glass Jars Replacing plastic caps on glass jars with metal versions can have a surprisingly big impact. Across a whole portfolio, this can mean a reduction in the order of millions of pieces, or thousands of tons, of plastic. Furthermore, the 'home style' glass jar and metal lid look is very on trend and an excellent way to make your brand stand out with a craft coffee aesthetic. We are big fans and we offer a range of 'glass jar/metal cap' options for private label and brands.
Metal Overcaps for Tins Many retail coffee brands are now marketing their premium instant coffee in tins, which usually have a plastic overcap. We've developed options for a metal overcap, which makes the product plastic free and further enhances its premium nature.
Alternatives to Composite Containers Composite containers – so called because they are made of varied materials including plastic, paper, and metal – are standard for instant coffee sold in wholesale, cash and carry, and foodservice markets. However, these mixed materials cannot be recycled and end up in landfills or incineration. In a 2020 survey by McKinsey, composite containers were ranked the least sustainable type of packaging by UK consumers. We are delighted to be able to offer a wide selection of metal tins in 7 sizes, from 50g – 1kg. These can optionally be supplied with a metal, 'home-style' penny lever cap. Want a retro or ultra premium look with plastic-free credentials? We can help.
Alternatives to Laminated Film Beans, ground, and instant coffee are commonly packed in triple-layer laminated film, which comprises two layers of plastic and a layer of aluminium. Laminated film is non-recyclable but we have options for aluminium-free film, which can be recycled. We are also integrating brand-new technologies into paper – the result is certified as home compostable, which means it breaks down in domestic home compost conditions in less than six months.
Anything Else? We are working on a new type of plastic-free coffee jar that we hope will also reduce weight and CO2. We hope to be able to share more details of this exciting development soon, stay tuned.
For a full review of your branded coffee or own-label coffee range, including details of our range of sustainably sourced packaging options, please get in touch.
At Complete Coffee, we know a thing or two about coffee. We've been selling green and soluble coffee since 1929. Now part of the Sucafina Group, we offer an unparalleled range of sustainably sourced green coffee, soluble coffee, and finished products with a wide array of jars, sachets, pouches, boxes, and tins. We offer everything conceivable for roasters, packers, brands, and retailers – just ask!