News, All the Rest
Friday, July 2, 2021
People of Sucafina: Meet Polly Mwangi
We're excited to spotlight Polly Mwangi, Sucafina's East Africa HR Manager, in our new People of Sucafina series. Polly has been in human resources for over two decades. She grew up in the slopes of Mt. Kenya. In fact, her parents are still coffee farmers. Joining Sucafina was like going back home, she says. "What a nice feeling to work for a company that deals with coffee! It feels like Sucafina just welcomed me home."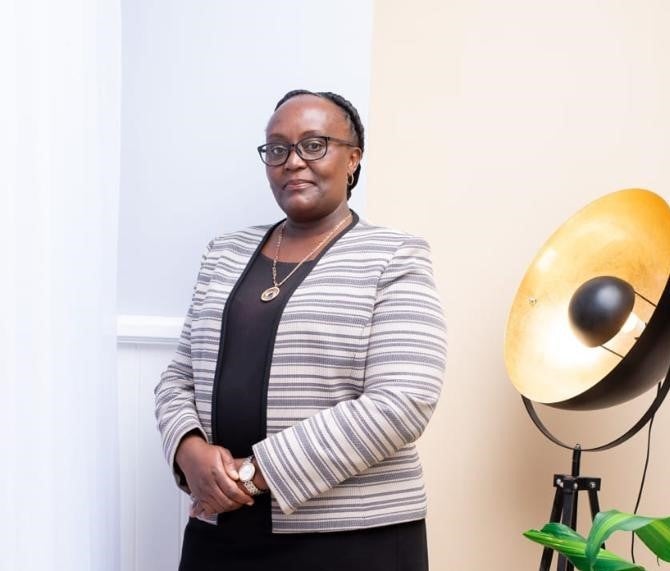 How did you get your start in HR?
I thought secretaries were cool – you see, they were the gate keepers for all large corporations. I come from the slopes of Mt Kenya so all I thought about was the tea/coffee picking, processing and selling to the internal and external markets.
I joined Kabare Girls High School and realized they had typing as a subject – I was the first to pick it up.
When I began working, one of my bosses realized I was good with people and introduced me to a new whole spectrum: Human Resource Management. He offered me the position of Human Resources Administrator for the NGO I was working for. I have never looked back.
What drives you?
I like giving people hope. There's all this talk about unemployment, but there's still so much life can give so I want to encourage people, especially the young, to keep hope alive and prepare for a job they haven't gotten because opportunity meets the prepared!
I have a passion for supporting young people, especially now. I do a lot of mentoring and coaching. That's what makes me excited, gives me an adrenaline boost. When I have supported a youngster and I have seen them grow from their first to their second position and they come back and we talk about how far they've gone.
I was excited when, four months ago, I got a text from a young man who I had offered an internship to sometime back. He had been admitted to a bank as a lawyer and he said he was still practicing what I had taught him all those years ago.
What is your favorite part of your job?
When I discuss new possibilities that employees haven't seen or imagined. They are able to see and accept a new challenge. When they succeed and realize what's possible, I go home feeling very accomplished!
What else should we know about you?
I love to mentor, inspire and add value to peoples' lives through motivational talks. I am in Toastmasters to practice public speaking.
I am adventurous and love visiting new places, like nice cozy hotels. My other passion is cooking and when I am home – no one else cooks but me, despite having adult children.
I am inspired by Zig Zaglar's insight that 'You don't build a business – You build people – and then people build the business'.
At Sucafina, Polly is using her passion for mentoring to support employees across the company. "I love encouraging them to try new opportunities and expand their careers," Polly says. One especially exciting project is Sucafina's East Africa Academy, a year-long internship program that helps students prepare for a career in the coffee industry. The Academy is designed to provided structured training and on-the-job exposure to the industry.
Polly's work with passionate young people is essential to creating a sustainable future for the coffee industry. Keep an eye out for future Humans of Sucafina posts, we're excited to highlight other Sucafina employees and their impact on the industry!